There has been an extraordinary confusion of finances and economics by academic economists, Wall Street marketers, and government bureaucrats. Before we proceed, let us see if we can clear up this confusion with simple illustrations of basic economic systems.
Basic Systems
All systems have similar operations (see Figure 1).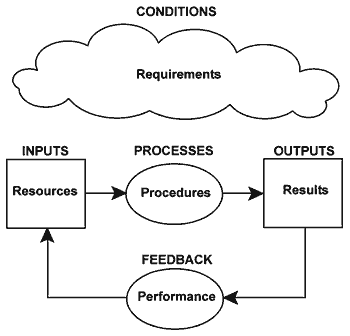 Figure 1. Basic Systems Operations
As may be viewed, systems are operations that convert inputs into outputs as follows:
Resource inputs are converted into results outputs by transforming processes at measurable levels of performance feedback in order to meet the requirements of the conditions within which they exist.
These systems are present under all conditions of both survival and growth.
Changing Systems
For example, the changing conditions of the 21st century marketplace require continuously changing systems operations, as may be seen in Figure 2:
Continuous repositioning in the marketplace;
Continuously improving products to meet changing consumer needs;
Continuously realigning organizations to meet repositioning requirements;
Continuously elevating resources to meet product requirements;
Continuously improving profitability to support all other operations.
Whether or not we meet these requirements determines whether or not we are engaged in economic survival or growth operations.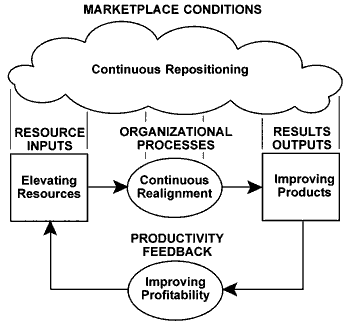 Figure 2. Changing Economic Systems Operation
The New Capital Development System
The economic growth operations may be viewed in sharp relief in Figure 3. As may be viewed, our success in meeting changing marketplace requirements is found in the development of "New Capital Development" or NCD, defining "capital" as what is "most important:"
MCD—Marketplace Capital Development or continuous positioning to meet changing marketplace requirements.
OCD—Organizational Capital Development or organizational realignment to implement the positioning;
HCD—Human Capital Development or human processing to implement the realignment;
ICD—Information Capital Development or information modeling to implement human processing;
mCD—Mechanical Capital Development or mechanical tooling to implement information modeling.
In this context, Financial Capital Development ($) never accounted for more than 15 percent of Economic Productivity Growth or EPG, the primary component of all Economic Growth. The remaining 85 percent of the variance in EPG is attributed to the prepotent ingredients of NCD.

Figure 3. The New Capital Development System
In summary, the Financial Crisis must be separated from the Economic Crisis:
We are in an Economic Crisis because we have not met the requirements of a Continuously Changing Marketplace.
We are in a Financial Crisis because we have tried to meet humankind's most unsavory anti-social expression—greed!
Financial Capital was never more than a catalyst to Economic Growth—a "necessary but not sufficient" resource input that helped to start the operations of the Economic System.
Other than this catalytic effect, Financial Capital is a measurement of productivity and profitability which occurs in feedback:

In other words, it is a way of "keeping score."
In the desperation of Information Technology's promoters to generate economic substance and operations outside of ICD, the financial people found the obvious source:
"It's in your pocket!"
"Now if we can only get at it!"