(Listen to the audio of this blog.)
Thanks for signing on. I'm Bob Carkhuff, "The True Voice of Freedom." And this is Freedomblog.com
The theme for today is The Freedom Outcomes.
For thinking people, this means that cultural relating, economic enterprise, and participative governance lead to peace, prosperity, and participation.
It is widely believed that any indices of Freedom are related to everything that is good in the world: participation, intelligence, creativity, performance, and, yes, peace. However, the evidence from research does not specify the programs and objectives for elevating Freedom in operational terms.
An exception to these beliefs has been the work of The Heritage Foundation that has been the forerunner in assessing the effects of Economic Freedom. Defining Economic Freedom as "the absence of government coercion" upon the private sector, the researchers accounted for much of the variance in Prosperity through the following measures: trade policy, fiscal burdens, government intervention, monetary policy, capital flows, banking and finance, wages and prices, property rights, regulation and black market.
In our own work, we have studied the relationship between Prosperity and The Freedom Functions: Cultural Relating, Economic Enterprise, Participative Government. In Figure 1, we present the relationship of our Freedom Scores and Prosperity measured in Per Capita Gross Domestic Product or GDP.
As may be noted, in the "Power Curve" there is a high relationship between Freedom and Per Capita GDP: high scores on The Freedom Functions earn high GDP and vice versa. This means that, as the Freedom Index moves toward "Free," the Per Capita GDP moves upward many thousands of dollars. Conversely, as the nations move toward "Detractor," the Per Capita Indices move toward low earnings, ultimately numbered in hundreds of dollars per year.
The correlation between Freedom Scores and Prosperity Indices is high. Depending upon the measures, approximately three-quarters of the variability in Prosperity Indices is accounted for by the variance of Freedom Scores.
The correlation is not a perfect one-to-one correspondence: one movement up in earnings for one movement over in Freedom. That is because of other factors; for example, some nations that are totalitarian may be also rich in resources such as energy—so they get "middling earnings."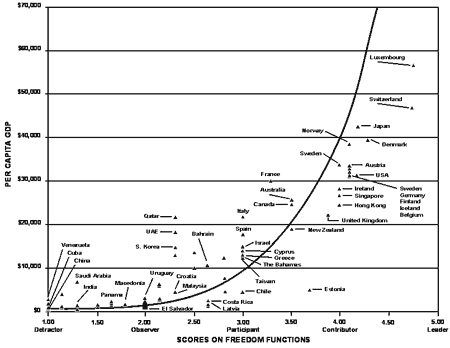 Figure 1. Freedom and Prosperity (Click image for larger version)
Signing off for Freedomblog, this is Bob Carkhuff, "The True Voice of Freedom."
Remember, people, that peace, prosperity, and participation are a function of cultural conditions.
We invite your comments. Send to Bob at Freedomblog.com.
"May the road rise to meet you,
And the wind be at your back."