Many people are fond of saying "Creativity is thinking outside the box." Reactively, this means that someone is trapped "inside the box" and needs to get out. Proactively, "Genera-tivity means thinking to avoid getting trapped inside the box."
From a more operational perspective, generative thinking creates new responses. In learning theory terms, generativity creates responses that the stimulus conditions were not calculated to elicit. In other words, generativity elicits no responses that are conditioned, linear, or based upon the limitations of the Binary Code.
In the current global financial crisis, for example, the assumptions and implications are unclear. The finance people assume that they are dealing with 100% of the variance—Financial Capital.
The generative thinkers, in turn, define the New Capital Development ingredients as follows (see Figure 4):
Marketplace Capital or Marketplace Positioning
Organizational Capital or Organizational Alignment
Human Capital or Human Processing
Information Capital or Information Modeling
Mechanical Capital or Mechanical Tooling
Financial Capital or Financial Investments
These effective ingredients account for Economic Productivity Growth or EPG which is the major part of all Economic Growth.
In short, the financial people say, "It takes money to make money."
The generative thinkers propose, "It takes ideas to generate wealth."
The former extends The Industrial Age into overtime.
The latter introduces "The Age of Ideation."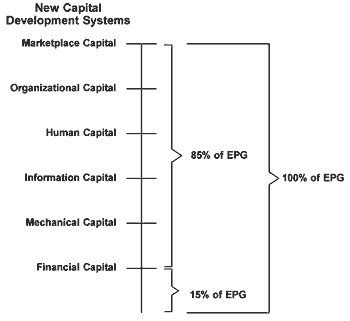 Figure 4. The Sources of Economic Productivity Growth (EPG)
As may be viewed, Financial Capital Investments account for 15% of the variance in Economic Productivity Growth or EPG. In turn, the remaining New Capital Development Systems account for 85% of EPG. Finally, Marketplace Capital accounts for the totality of EPG—100%.
What does this mean for resolving the Global Financial Crisis? It means that our limited perspective on Financial Capital is compounded by our Binary Code Thinking which allows us only "Go" or "No-Go" choices: Either we let the Free Market operate in an "unfettered fashion" or we regulate it in a "controlling fashion."
Only when we view the crisis in the totality of its sources can we make a long-term resolution. Indeed, we can only affect a long-term economic growth resolution when we adopt "The Generativity Solution."
Having prematurely chosen to drive our economy by Financial Services instead of Manufacturing, we erected Financial Information Systems with "Faux Interdependence." Lacking a "Common DNA/RNA-like Interdependent Data Base," these Financial Services operated independently and excluded human processing. The net of their data-centric operations assumed themselves to be "Sources of Wealth" rather than "Products of Wealth" or "Measurements of Wealth."
In perspective the solution to our economic crisis is the solution to all human crises: a "Common Integrated and Interdependent Data Base" which demands "Human-Centric Interdependent Organizational Processing Systems." This is "The Generativity Solution." This is "The New Capitalism."